Your Musculoskeletal Therapist in Westbourne Park, Adelaide
Book a Session with Michael now:
Appointments
Our practice is open from Monday to Saturday. We also offer an After Hours Emergency Service, if required.
To make an appointment, call 0419 813 873 or visit the Contact page.
Health Fund Rebates are available for all the major health funds. If you are unsure if your fund is covered, please ask us.
About Michael
Michael R E Butler was Therapist to the Sydney 2000 Olympic Teams.
He is a highly experienced Musculoskeletal Practitioner, Remedial Massage Therapist and a Certified SCENAR Practitioner
Musculoskeletal Therapy may be the answer to your health issues.
A holistic treatment that uses a wide range of specialized massage and diagnostic techniques to treat specific health issues. Read more.
Sports & Injury Treatment
Serious active sports people need an ongoing pro-active treatment programme to optimize performance and to guard against succumbing to injuries. Read more.
Scenar Therapy
A therapeutic medical modality that utilizes computer-modulated interactive electro-stimulation to prompt the body to heal itself. Read more.
Musculoskeletal Correction
A technique that restores a proper balance between the skeletal system and the muscles and other soft tissues.
Bowen Therapy
This holistic and multi-dimensional pain relief and healing approach has achieved remarkable results over the past 50 years. Read more.
Scenar Therapy
Experience a better way to obtain pain relief and regain better health!
We are specialists in the revolutionary space-age SCENAR therapy.
The unique combination of SCENAR therapy with a variety of other treatment methods, tailored to specific patient needs, is the key to the successful results achieved by the many hundreds of our patients. Read more here.
Ring 0419 813 873 and make an appointment to find the health answers you have been looking for.
NDIS Accredited
We regularly treat NDIS patients. Speak to your NDIS approver to receive your treatment under the NDIS program.
Book a Session with Michael now: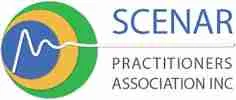 Are you looking for answers to your questions about lymphatic drainage in Adelaide? Well, look no further! In this blog post, we'll be diving into the top 10 questions asked about lymphatic drainage in Adelaide. We'll discuss how lymphatic drainage works, how it helps...